Greendale  Bed Bug Exterminators
Our 5 star rated team of experienced bed bug exterminators in Greendale are ready to fulfill and exceed your expectations. We are committed to providing first-class
customer service and professionally resolving your bed bug issue.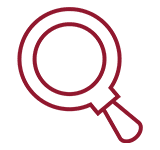 Visual Examinaton Available
Our professionals can assist you if you are not sure whether you have a bed bug infestation.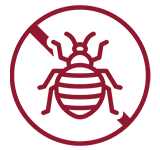 100% of Bed Bugs & Eggs are Killed by Heat Treatment.
Heat Treatment kills Eggs. As a result, there's no chance about them returning back and biting you again.
Chemical-free and entirely green option
Our heat treatment is eco-friendly, helps with allergies and asthma by killing allergens.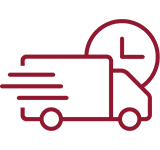 Rapid and Flexible Response
We have Services available Round the clock. We adapt to your schedule.
Bed Bug Treatments: Combo
Affordable Bed Bug Exterminators offers two very powerful bed bug treatments to eliminate infestations. We also offer the two services together Chemincal and Heat Treatment Combo. In the combination package, we provide chemical treatment for the living space and one-room heat treatment. For the affected room, the heat treatment delivers a rate of 100% kill.. 90% of bed bugs hide within 8 feet of the host. Because of this, heat treating that room should kill 90% of the issue. More ove, the chemical treatment is used throughout the rest of the living space and leaves a residual for up to 2 months for any possible stragglers. With heat in the bedroom, we kill 90% of the bugs, leaving the remaining 10% to the chemicals.. Our bed bug treatments are VERY effective and incredibly affordable.
Chemical & Heat Combo
Heat Treat
Treatment includes 1 fan and heater
Spray treating ALL rooms
Takes 1.5 Hours- Enter Safely in 5
Extra Fees may apply
We do not HEAT Kitchen & Bathrooms
Most Effective and has a residual
Bed Bug Heat Treatment
We Treat the Living Room and the Bedroom
Treatment includes 1 heater & fan per room
Little Setup Required
Takes 8-12 hours to Complete
Extra Fees may apply
We do not HEAT Kitchen & Bathrooms
Best Kill Rate
Chemical Spray
NEW Chemical NOW Kills Eggs
90% of our clients requires 1 treatment.
Follow-up Treatment costs only $100.
Beds, dressers, furniture, and all wood trim
Needs Pre Treatment Setup-Bagging Clothes
Takes 1.5 Hours- Safe Reentry in 5
Limited Prep available for a fee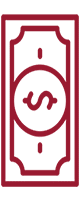 PRICE
Our product has been very successful at eliminating bed bugs in one trip. We do the little things that make our clients happy. Our price seems higher than it actually is. The fact is, we provide you the greatest bang for your buck. We might not always offer the lowest prices but you will get the best bed bug extermination service in Greendale at the best value.
SERVICE
Our Service consistently recieves 5 Star Ratings from our happy clients. Customers see the time and effort we take to spray every crack and crevice. Customers requently remark on how much more we spray compared to the competition. We do twice as much the first time so there is no follow-up.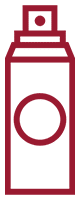 PRODUCT
Single spray treatment releminated 96% of  the bed bugs in 30 days in an unbiased study. The reseach carried out in 22 flats with an average of 170 bed bugs showed our product removed 96% of the infestations in 30 days. This was with minimal involvement by the Residents. Those percentages will rise with higher involvement and decreased bed bug levels.
"We offer a thorough, timely service to both the domestic and commercial sector in Greendale, WI, 53129. Our comprehensive services of bed bug extermination in Greendale  secure your home, loved ones and pets."
Affordable Bed Bug Exterminators
In Need of Bed Bug Exterminators in Greendale? Get in Touch!